Used Framing Equipment: Mat Cutters, Moulding Cutting & Joining Equipment, Mounting Presses, Hand Tools
We buy & Sell pre-owned picture framing equipment. We will help you sell your used framing equipment, and help you save on equipment that you may need.
Do you have Questions? Feel free to our office at 330-405-9421, M-F, 10AM-5PM EST or Email us at info@skylinepictures.com
Section 1: Mounting Equipment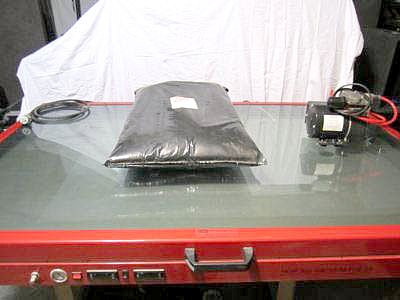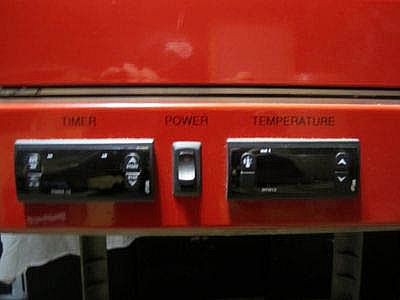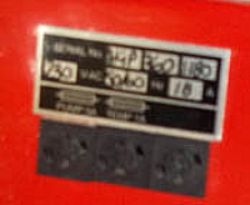 UFE-M1074 Drytac HGP 360 Vacuum Press
Hot Press Company
This unit is in Good Condition.
Includes: Manual / Stand
List Price $6,495
***Reduced***Price $3,195
This item can be picked up in New Jersey or shipped for an additional fee by common carrier. Shipping is not the $6.50 default on the order page.
Anthony-NJ-5-20-11 $3,250 / 5-15-12 $3,195/335 s
The following is info about this model coming from manufacturer/distributors:
Hot Press vacuum presses will mount, laminate, mount and laminate, and encapsulate large and small format graphics. These highly adaptable machines are ideal when the job size varies or when many different types of finishing jobs are required. Their design requires no special set up for different jobs, making them the tool of choice when different sizes or different type of finishing requirements are needed. The see-through tempered glass heating technology provides accurate temperature control over the entire heating area and also provides a high degree of user confidence as the mounting job can be viewed throughout the process. All models include automatic electronic timers with a manual override and vacuum adjustment capabilities. The presses can be used hot or cold. The HGP 360 can easily handle 40"x60" images with its 42.5"x66.5 bed.
Also note: Although we strive for accuracy, some specifications are provided to us by seller. It is a good idea to double check specifications by manufacturing company for possible errors of information. Feel free to call us if you have further questions before purchasing.
Return to Mounting Equipment Page #111
We Accept: Visa/MasterCard/Discover/Debit/Certified Check or Money Order
Produced By: A.I.M. Enterprises, Inc. Phone: 330-405-9421
(c) Copyright 2015 All rights in all media reserved.
Used Drytac Drytack HGP 360 Vacuum Press, Ebay Craigslist Hot Press Company England, HGP 360 Combination Vacuum Heat Press, Used For Sale HGP 360 Vacuum Press, VacuSeal Bienfang Seal Model 4468H 5298H 4366M-HS Hot Cold Vacuum Press, Used Dry Laminating Heat Mount Mounting Press, Used Picture Framing Equipment for Sale, Pre-Owned Heat Press for Laminating, Heat Presses for Frame Shops Art Galleries, Large Commercial Heat Mount Press, Framing Tools, Buy Used Framing Frame Shop Equipment Store, Selling Sell Your Framing Equipment, Buy Used Framing Equipment, Used Framing Equipment Dealer Catalog, Discount Framing Equipment, AIM Enterprises Inc Dealer Distributor Supplier of Used Framing Equipment