Used Framing Equipment: Mat Cutters, Moulding Cutting & Joining Equipment, Mounting Presses, Hand Tools
We buy & Sell pre-owned picture framing equipment. We will help you sell your used framing equipment, and help you save on equipment that you may need.
Do you have Questions? Feel free to our office at 330-405-9421, M-F, 10AM-5PM EST or Email us at info@skylinepictures.com
Section 2: Frame Moulding Cutting & Joining Equipment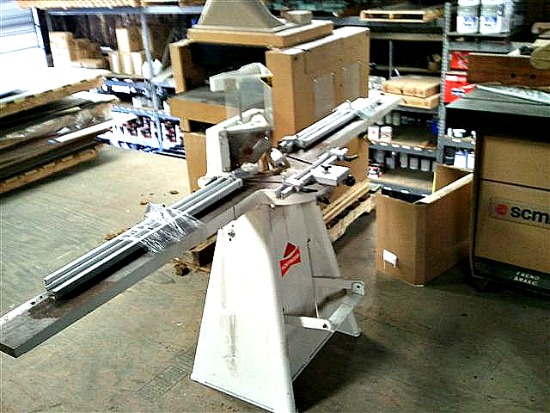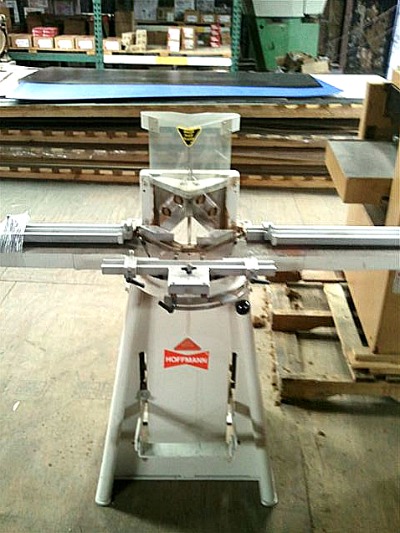 UFE-1437 Hoffman Morso NFL Manual Notching Machine
2 3/4" wide Material Maximum.
This unit is in Very Good Condition.
Manufactured in 2007
(List Price $6,482)
***Reduced*** Price $4,395
The following is from the manufacturer's website:
http://hoffmann-usa.com/morso-nfl-manual-notching-machine?filter_name=morso&page=2
Standard Features:
MORSO NFL series foot operated guillotine for beaded face-frames include:
safety guard

scrap chute

four short-arm flip-stops and two long-arm flip-stops

left and right hand side cast iron table extensions

left and right hand side aluminum fence rails

one set of original MORSO side knives, factory ground and honed

one 3/4" wide nose knife and one 1" wide nose knife, factory ground and honed

detailed instructions incl. parts diagrams
Notching Operation (stiles)
Coping Operation (rails)
Cutting Head Details
Dovetail
This item can be picked up in Louisiana or shipped for an additional fee by UPS. Shipping is not the $6.50 default on the order page.
Kevin-LA-8-30-11 $4,400 / 4/26/12 $4,395

Return to Frame Moulding Cutting & Joining Equipment page #143
We Accept: Visa/MasterCard/Discover/Debit/Certified Check or Money Order
Produced By: A.I.M. Enterprises, Inc. phone: 330-405-9421
(c) Copyright 2012 All rights in all media reserved.
Hoffman Morso NFL Manual Notching Machine Chopper, Manual Notching Machine Dovetail, Morso-F Morso F Foot Chopper, Morso DK-8900 F Chopper Frame Moulding Cutting Framing Equipment, Used Morso Chopper For Sale, Picture Frame Moulding Chopper, Used Picture Framing Equipment for Sale, Used Jyden Chopper, Pre-Owned Used Blades Morso Chopper For Sale for Frame Shops Art Galleries, Framing Tools, Buy Used Framing Frame Shop Equipment Store, Selling Sell Your Framing Equipment, Buy Used Framing Equipment, Framing Tools, Buy Used Framing Frame Shop Equipment Store, Discount Framing Equipment, Used Parts Part, Used Blade Blades Motor, Buy Used Framing Frame Shop Equipment Store, Selling Sell Your Framing Equipment, Buy Used Framing Equipment, Discount Framing Equipment, AIM Enterprises Inc Dealer Distributor Supplier of Used Framing Equipment Phone 330-405-9421